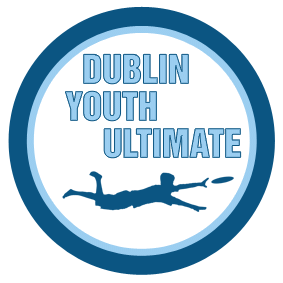 "Introducing young people to the sport of ultimate"
Ultimate is a self-refereed, non-contact, team sport played with a flying disc (aka Frisbee™). All players are responsible for playing by the rules and enforcing the rules on each other. Ultimate challenges players to throw, catch, run, jump and dive (to catch!).
At Dublin Youth Ultimate, we work to introduce young people to this new and different sport. We teach the basic skills, explain simple rules and, hopefully, get people having a laugh while joining in a team sport.
We run sessions on site in whatever space a school has available (outdoor pitch or indoor sports hall) and can work within every school's budget. We bring all the equipment, work with any age group and can do anything from a one off introductory session, through a multi-week activity block and on to helping set up a team in the school to play against other schools in the area or in the Schools Ultimate League.