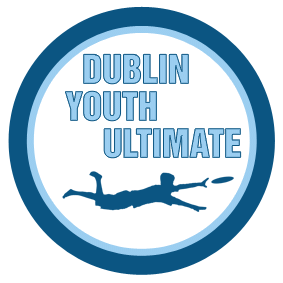 "Introducing young people to the sport of ultimate"
Dublin Youth Ultimate organises a number of Beginner Blitzes throughout the academic year. Bringing together students from 4 or 5 schools, we aim to give them a taste for ultimate competitions and to let them meet other people also trying the sport for the first time.
Our blitz format is as follows:
Each team will have roughly 8 players with schools welcome to enter multiple teams.
Each team will have an experienced coach assigned to them to help explain any rules issues, provide encouragement and give tactical advice if desired.
Each team will play 3 or 4 games against other school teams.
All players will play 2 or 3 games as part of random teams alongside students from other schools.
A Spirit of the Game prize is awarded to the school voted best to play against by the other teams.
We do not present any other prizes as the day is geared towards participation.
If you would like to take part in a blitz, or to find out more information about dates and locations, simply complete the form and we will be happy to get back to you as quickly as possible.