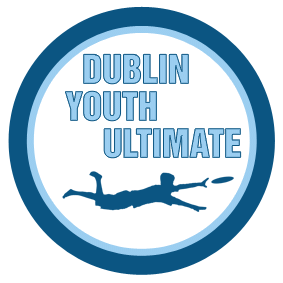 "Introducing young people to the sport of ultimate"
Club Name:
DYUnicorns
DYUnicorns South
WestSide Ultimate
Training day:
Sunday
Sunday
Sunday
Training time:
11am - 1pm
2pm - 4pm
2pm - 4pm
Location:
Dublin Youth Ultimate are delighted to be involved with a number of different junior clubs this summer. Above are training details for DYUnicorns, DYUnicorns South and WestSide Ultimate. If you'd like to get involved with any of the clubs, please come along or get in touch before hand with questions. The clubs are open to everyone, regardless of experience - or lack there of!
All players in these clubs will receive skill, tactical and strategic training. Spirit of the Game will be paramount to each club's ethos with players and coaches expected to represent their club, and the sport, in the best possible light at all times. All playing elements covered in the club will be applicable in all school, club or international environments. In addition, over the course of the season, all players will be put in leadership positions. This will help everyone develop leadership abilities through doing as well as increasing their understanding of the responsibilities involved.
The clubs are organised by Dominick Smyth, Head Coach of Dublin Youth Ultimate, along with experienced, assistant coaches. Dominick has played and coached up to international level and will bring a wealth of knowledge from numerous All Ireland titles and multiple Irish national team selections. Assistant coaches all have various experience playing and coaching at college, national and international competitions.
To get involved with any of these clubs - just come along on the day and time listed above. If you have any questions, simply fill in the form above or email club@DublinYouthUltimate.com and we'll be in touch.