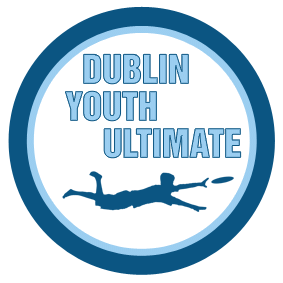 "Introducing young people to the sport of ultimate"
Want ultimate in your school?
Since January 2011, Dublin Youth Ultimate has been fortunate enough to work with over 100 primary and secondary schools. Our work with these schools has varied from an individual taster session with one class, up to helping create a school team and running after school practices.
In between, our most common work has been:
Providing a block of 4 to 6 classes as part of PE.
Providing a day of workshops in order to work with all students in a given year.
Starting with the introductory session and through to the end of block, in-class blitz, we aim to:
Provide all students with a chance to play ultimate.
Provide instruction in order to learn new skills.
Challenge students to play to the best of their ability.
Put students in position to resolve disputes through self-refereeing.
Create a fun environment that will leave participants with a positive impression of ultimate.
For all school sessions, our coaches will travel to the school with all equipment necessary (discs, cones, bibs) and will work in whatever space is available with any number of students. From a school's perspective, we aim to make it as easy as possible to work with Dublin Youth Ultimate. As a result, we are always happy to fit in with a school's plans, requirements and budget.
If you would like to bring Dublin Youth Ultimate to your school, or to find out more about what might be possible, simply complete the form and we will be happy to get back to you as quickly as possible.